Simply Traveling
Posted by Christina Han on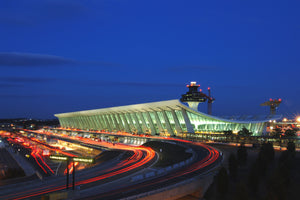 An airline alliance is an agreement between two or more airlines (passenger and cargo) to cooperate on a substantial level that provides a network of connectivity and convenience for international passengers and packages. These alliances also provide marketing branding to assist travelers making inter-airline code share (sharing in this sense means that each airline publishes and markets the flight under its own airline and flight number as part of its published time schedule) connections within countries associated under the alliance. There are three major alliances: Star Alliance, Oneworld, and SkyTeam. Today's blog post will feature Star Alliance, the world's largest...
Posted by Mika Lam on
Welcome to our new blog! Please pardon the work in progress! We will be up and running in no time! On our blog we will outline all sorts of things--products reviews, collection overviews, and general travel-related posts on safety, locations, and insight. We will also be posting company updates, such as holiday/weather closures, highlighting staff members/staff product picks, and when we carry new merchandise.  Make sure to check in with us on Facebook for quick updates, too!